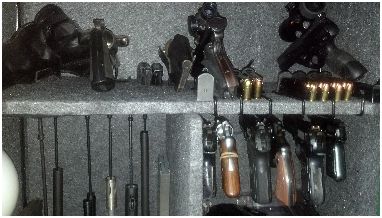 Gun Shelf.com!    
Gun Display Stands and Gun Safe Expansion Devices.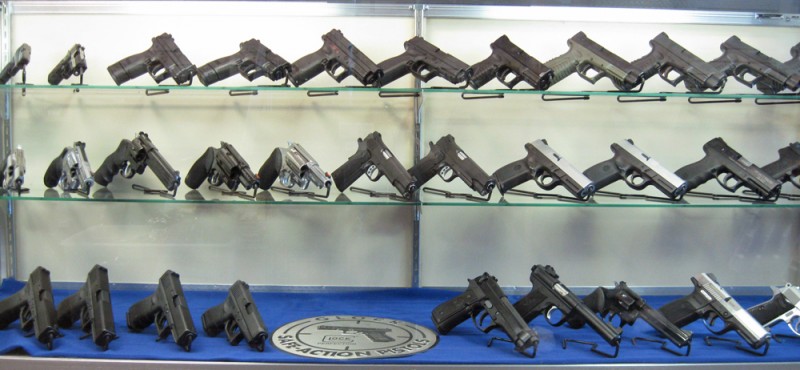 These are the perfect solution for gun stores, pawn shops and dealers at gun shows.
The Kick Stands (bottom) and Clip Stands (on the glass shelves) not only protect your customers purchase from scratches and dings, but it allows you to put more guns on display due to a smaller footprint on the shelves.